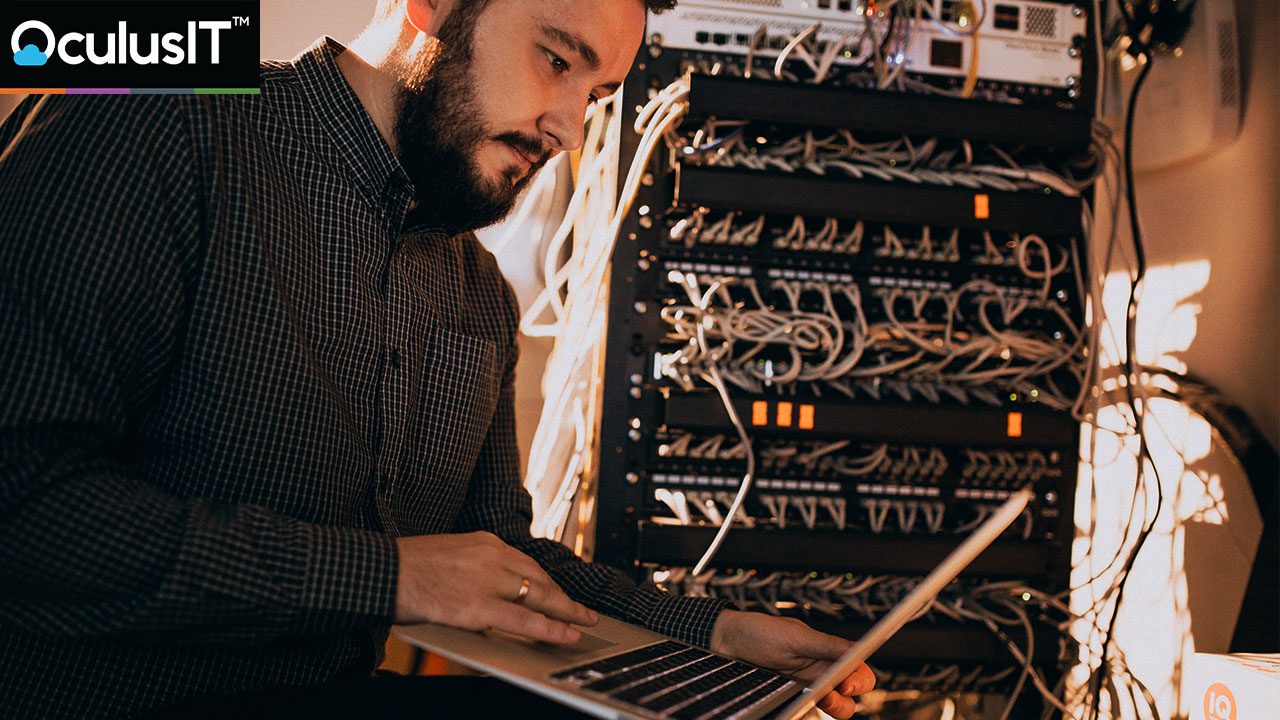 Up the Ante on your Institution's Network Operations
January 20, 2023
Each day, the higher education industry processes a high volume of proprietary data. Storing data on everything from tuition processing to student health records to an alum's personal giving history, colleges and universities need to ensure the adequate management of their networks and require an efficient team to closely monitor, maintain, and optimize their networks.
For this reason, Higher Ed institutions should employ an IT team as part a Network Operations Center (NOC), which is typically in a centralized location where the staff provides services to support the operations of the IT network through 24x7x365 supervision, monitoring, and management of the network, servers, databases, firewalls, devices, and related external services. This team also takes responsibility for managing, monitoring, and responding to incoming alerts on the network.
Challenges Facing Network Operations Teams
With the complexities of today's networks and servers maintained at colleges and universities, your institution's in-house IT staff are managing a high volume of network challenges. Depending on the size of your campus, the team may be tasked with monitoring upwards of one hundred thousand devices connecting to the network – from computers to tablets and smartphones. Not only are students and staff expecting reliable, high-speed network access to meet the needs of their online teaching and learning, but you have to ensure each of these devices are secure to protect your network against cyber threats and potential data breaches. Your network operations team needs to maintain an understanding of the ever-changing network demands while staying up-to-date on new technologies and industry leading standards to ensure your network remains efficient and effective.
In short, meeting the needs of a diverse group of users at your institution can be overwhelming and require technical expertise and a deep knowledge of your own network infrastructure.
Network Operations Best Practices
Successful network operations are run by well and proof-tested general best practices. These include but are not limited to the following:
Continuous, proactive monitoring: A thorough monitoring system for server performance, security events, and network traffic must be in place at your institution to identify and thwart potential issues before they become critical.
Incident management: Adhering to a clear incident response plan that details the steps needed to be taken in the event of a security incident or network outage, including roles, responsibilities, communication measures, and recovery procedures. Understanding how to recognize and prioritize incoming issues, and then managing the response and troubleshooting of these time-sensitive issues will enable your team to restore networks with little downtime.
Coordination within the team: Collaboration and communication with your NOC team and IT staff through regular check-in meetings and internal messaging system for real-time communication about issues and maintenance updates.
Cybersecurity alignment: Regardless of whether your institution has a formal Security Operations Center in place, robust security measures including firewalls, intrusion detection and prevention systems, and regular security audits with penetration testing.
Documented processes: The team must develop and regularly update detailed documentation of your institution's network architecture, configurations, and procedures. Then, as incidents arise, provide thorough documentation of restorative actions and make these available to the NOC and IT teams. Then to continuously improve, conduct post-incident and quarterly evaluations on the effectiveness of your NOC processes, through data analysis and soliciting team feedback.
Routine maintenance: Scheduling routine maintenance of your network's infrastructure will reduce unexpected downtimes. Dedicated individuals on your NOC team should be focused on software updates, cloud backups, data syncs, and hardware replacements.
Does your IT team feel the stress of managing your institution's network operations and secure handling of the servers on top of their core IT responsibilities? Or perhaps your team lacks the resources and knowledge to handle the network operations more efficiently? Don't worry – OculusIT is here to help!
Network Operations Center Services from OculusIT
Network Operations Center (NOC) Services from OculusIT ensures the protection of your institution's on-prem environment from any kind of cyberattacks ranging from ransomware and phishing to other legitimate threats. At OculusIT, this is done using a tiered system of trained higher education IT professionals who monitor your institution's network 24x7x365, no matter the day or time.
Adding to the importance of our Network Operations Center, the professionals from NOC are also trained in resolving network-related queries quickly and professionally. NOC professionals from OculusIT are well-trained in software that can identify any kind of cyber threat to your institution and communicate it on time to avoid any downtime to your institution's network.
This not only helps in just decreasing the chances of cyberattacks but also benefits your institution by increasing its level of productivity. As our NOC team handles the proactive network monitoring, your in-house IT team is free to resolve on-site issues and focus on priority projects.
Are you ready to protect your institution's IT network with a 24×7 Network Operations Center? Let's work together!