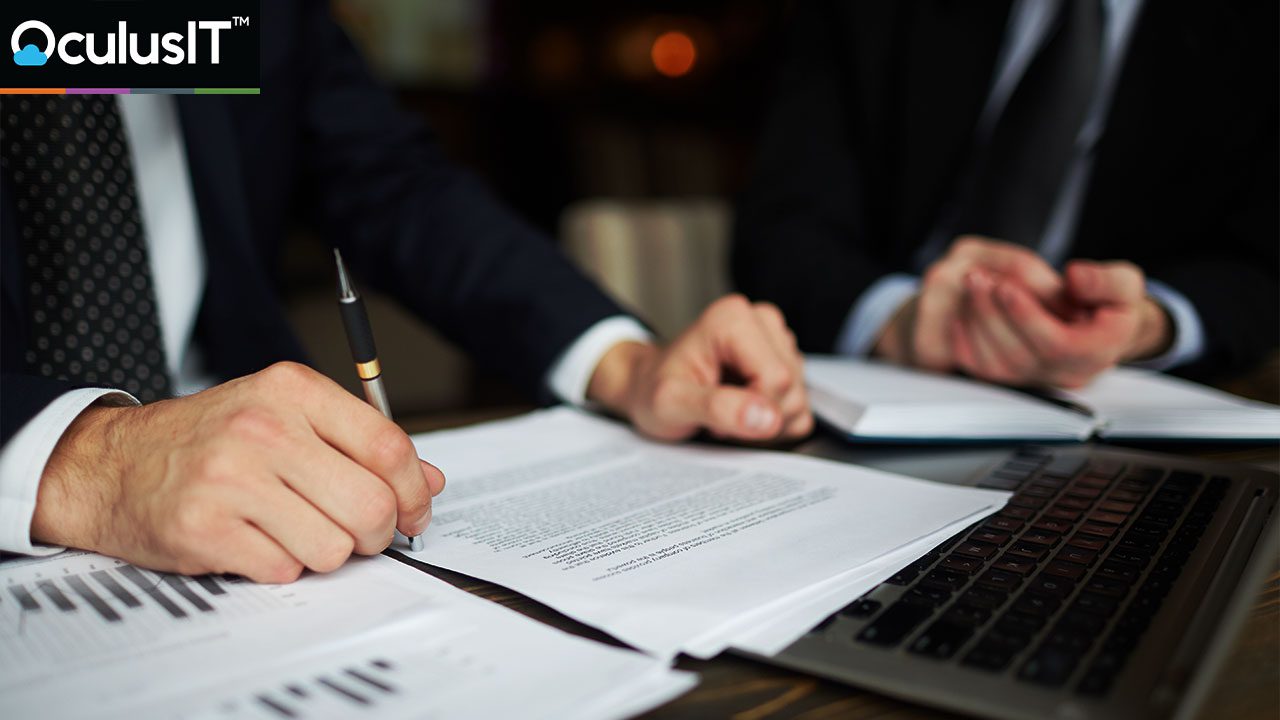 Higher Education's GLBA Compliance Readiness Checklist
Feb 24, 2023
As institutions collect and process an increasing amount of personal data from constituents, it's essential for them to comply with various laws and other regulations that require the implementation of certain safeguards to ensure the confidentiality, integrity and availability of this data. The Gramm-Leach-Bliley Act (GLBA) was enacted by Congress to establish standards for financial institutions relating to administrative, technical, and physical safeguards for certain information. The current Safeguards Rule requires a financial institution to develop, implement, and maintain a comprehensive information security program that consists of the administrative, technical, and physical safeguards the financial institution uses to access, collect, distribute, process, protect, store, use, transmit, dispose of, or otherwise handle constituent information.
Institutions of higher education are considered financial institutions by definition and must therefore abide by GLBA. In an effort to help colleges and universities navigate the complex requirements of GLBA, we've created a GLBA compliance readiness checklist for higher education.
GLBA Readiness Checklist for Higher Education
Designate a Security/Compliance Officer: A designated and qualified individual should oversee and be responsible for implementing the institution's security program and compliance with GLBA regulations. This individual should understand GLBA requirements and work to ensure that the institution complies.
Conduct a Risk Assessment: A comprehensive risk assessment should be conducted to identify potential risks and vulnerabilities to constituent data. The assessment should include an analysis of the institution's physical, technical, and administrative safeguards and potential threats and risks to the confidentiality, integrity, and availability of constituent data.
Implement Safeguards: Based on the risk assessment results, appropriate safeguards should be implemented to protect constituent data. These safeguards should include physical safeguards, such as locked cabinets or secure data centers; technical safeguards, such as firewalls and encryption; and administrative safeguards, such as policies and procedures that detail the implementation and maintenance of these safeguards.
Employee Training: It is required that all employees receive regular information security training that reflects the risks to the institution that are identified in the risk assessments. This training should include GLBA requirements and the employee's understanding of the institution's policies and procedures for constituent information.
Monitor and Test Safeguards: The effectiveness of the institution's safeguards should be monitored and tested regularly to ensure they are functioning as intended, which may include regular security audits,  penetration testing, vulnerability assessments, and tabletop exercises.
Develop and Implement an Incident Response Plan: In case of a breach or other security incident involving constituent data, the institution should have an incident response plan to quickly and effectively respond to the incident. The plan should include procedures for containing the incident, assessing the scope of the breach, notifying affected individuals, and mitigating any damage.
Maintain Records: GLBA requires institutions to maintain records of their compliance efforts, including the WISP, risk assessments, remediation efforts, and incident response plans.
Time of Reckoning for Non-Compliant Institutions
For over a decade, the US Department of Education was lenient with GLBA compliance, sending occasional letters to colleges and universities reminding them about their GLBA compliance obligations. Mostly self-regulatory in nature, there was little or no action in case of non-compliance. However, all that changed after higher education institutions became the target of cybercriminals. In 2019, the Department of Education came out with an amendment making GLBA compliance checks an integral part of annual federal compliance audits. By following this GLBA compliance checklist, higher education institutions can ensure they effectively safeguard constituent data and comply with GLBA regulations.
It is essential to note that GLBA compliance is an ongoing process and should be regularly reviewed and updated to reflect changes in technology and security threats. The clock is ticking, and time is of the essence. The deadline for achieving GLBA compliance for higher education institutions is June 9, 2023, and the penalties for non-compliance include costly fines and losing federal funding for financial assistance.
GLBA Managed Services from OculusIT
GLBA requires higher education institutions to implement measures to ensure the security and confidentiality of student information. OculusIT's GLBA Managed Services offer a comprehensive solution to help higher education institutions meet GLBA requirements. Our team has extensive experience in GLBA compliance and can provide customized solutions tailored to your institution's unique needs. Our services include risk assessment, policy and procedure development, security awareness training, incident response planning, and ongoing monitoring and management.
With GLBA Managed Services from OculusIT, you can rest assured that your institution is GLBA compliant and your sensitive information is secure. Our team is available 24/7 to provide support and assistance as required, and we pride ourselves on delivering high-quality services that exceed our clients' expectations.
If you're ready to learn more about how OculusIT's affordable Risk and Compliance Assessments can make an impact at your institution, let us know!