Leverage from
24×7 Unified Service Desk
Solutions from OculusIT
OculusIT helps create a robust self-service experience with OneStop Service Desk Solutions to enable campuses to perfect their student support system. We offer an analytics-powered higher education customer service and student success SaaS platform which supports 200 institutions and six million students.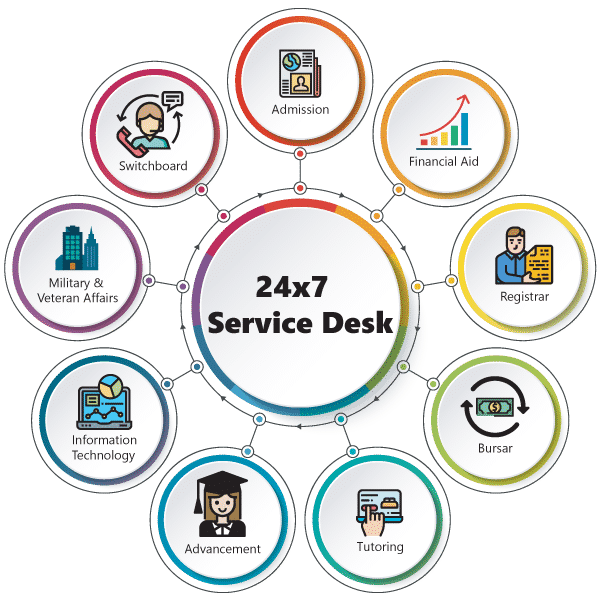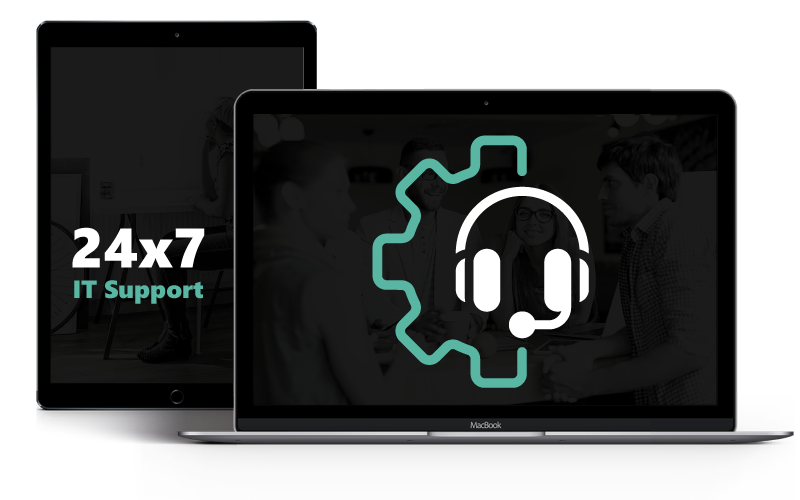 Empowering IT departments while reducing Service Desk support costs for campuses
In the Higher Education industry, the role of consistent, high-quality IT Service Desk support has become indispensable with the growing intervention of remote technology in the near term and beyond. A survey by Inside Higher Education reveals the institutions' concern of decline in future student enrollments as the potential long-term outcome regarding the crisis. This decrease will eventually disturb the financial stability of the institutions and their ability to employ a decent amount of staff and faculty while focusing on the continuous support needs of the end-users. That's why OculusIT promises excellent service with its exceptional 24×7 IT support so that campuses can focus on their core competencies while we give their end-users an experience to remember. End-users expectations are ever-evolving. Students demand remote support delivered via phone, email, live chat, chatbot, or other self-service options for their unique needs. Faculty expects IT service desk services to make their jobs easier. But these increased requests don't always require institutions to pay the price. Therefore, we help higher education institutions reduce costs and administrative burdens by providing student IT service desk support and round-the-clock hi-tech ERP, SIS, LMS support to cater to their students, faculty, and the staff's unique needs.
At OculusIT, we hosted a poll where 61% of the institutions stated improving student support as their biggest concern while maintaining financial stability. Keeping in mind the poll results, OculusIT enhanced its comprehensive bundle of IT support applications and services. The IT Service Desk support for higher education helps institutions in maintaining consistent service delivery. It not only creates a 24×7 or after-hours IT support ecosystem at the institution but also delivers a seamless end-user experience.
Types of Service Desk Support
Type of IT Support
Hardware, Software
Zoom, Teams & Webex
Networking
Email
Office 365
Hours of Operations

After-Hours IT Support
Including Weekends & Holidays We make sure that somebody is always there to support the student, faculty member, and administrator, even during non-business hours and weekends. OculusIT after-hours support service can come to salvage campuses as we can turn every into a business hour.

24x7x365 IT Support
We believe support should be available whenever needed; hence, all of our programs, whether inbound/ outbound service desk services are supported 24-hours each day, 7-days per week, for 52-weeks each year.
Our Partners