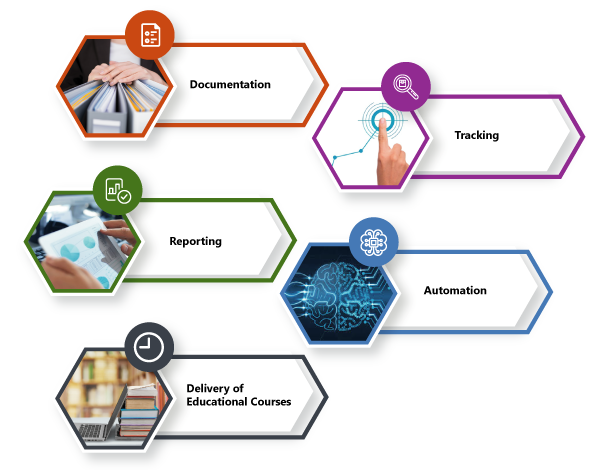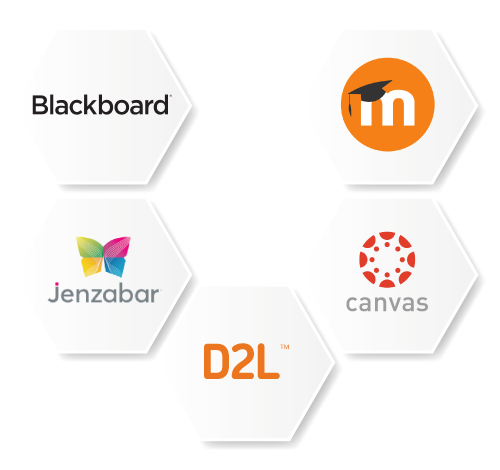 LMS Support Services
Imagine it's the weekend. Your institution's LMS contracts some problem. Your faculty members are unable to upload any course and the students can't access the existing course material. They call your IT staff constantly to no avail as your institution doesn't have after-hours IT help desk support and it's only on the next working day that the technical glitch will be addressed.
It is LMS outages like these, we, at OculusIT, aim to address immediately with our 24/7 and after-hours IT help desk support for LMS. Choosing an LMS is no easy feat and once you pick one, you have to have 24/7 technical support for
it to be efficient and serve the purpose it was implemented for. We provide round-the-clock hi-tech support for different Learning Management Systems to cater to your learners' needs.
Our Learning Management System Application
support extends to:
Blackboard® | Moodle® | Jenzabar® | Canvas® | D2L®
Why Institutions adopt OculusIT's IT Support for LMS

Tailor-made services
Moving beyond the "one-size-fits-all approach", we customize our services depending on your institution's LMS needs. Whether it is 24/7/365 IT support you are looking for or after-hours support is what you require, we tailor our services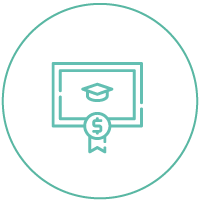 Cost-effective
We provide high-quality services at unbeaten prices. We understand that institutions want to cut down on their IT help desk costs while wanting an excellent help desk support. That's exactly what we deliver.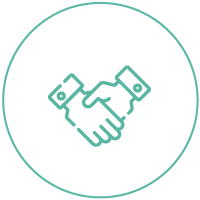 Certified agents
Oculusit has a team of experienced, highly qualified help desk service agents who specialize in customer service and are available round-the-clock to provide comprehensive technical support to your end-users.

After-Hours IT Support
Including Weekends & Holidays
If you want to make sure that somebody is always there to support your student, faculty member and administrator even during non-business hours and weekends, this is where OculusIT after hours support service can come to your salvage as we can turn every hour to a business hour

24x7x365 IT Support
We believe support should be available whenever it's needed hence all of our programs whether it's inbound/ outbound help desk services are supported 24-hours each day, 7-days per week, for 52-weeks each year.