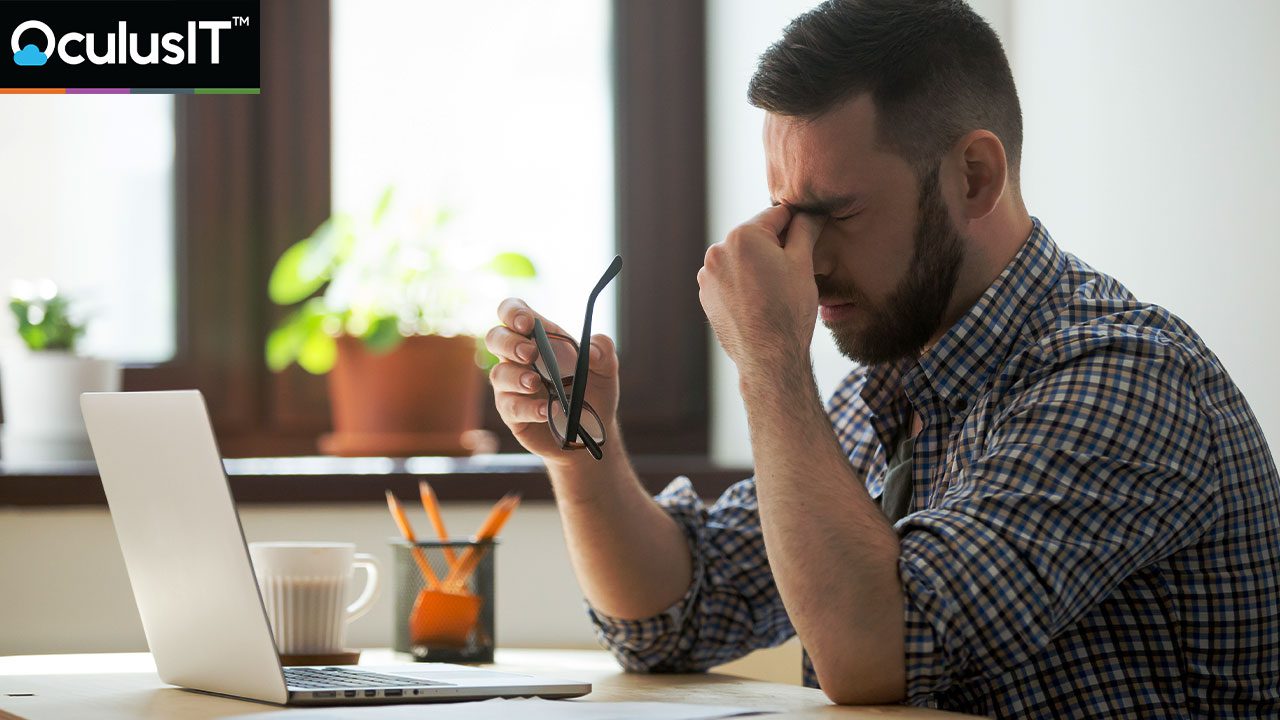 The Biggest Concerns Facing Higher Education CIOs
April 26, 2023
The COVID pandemic rapidly changed the higher education IT landscape, introducing new and complex challenges for institutional Chief Information Officers. Higher Ed CIOs are feeling the pressure as they respond to both the students and staff in the evolving cyber environment, which continues to see an increase in cyber threats. In this blog, we're examining the top four challenges of Higher Education CIOs and how to best address these concerns at their institution.
Cybersecurity Threats
Compared to other industries, higher education CIOs have some of the most unique security challenges. From the salaries and bank account details of the staff to the personal identification information of the students, higher education holds an incredible amount of sensitive data. Add to this the fact that many institutions are still working to update their systems and security measures. With this data sensitivity, higher education has become attractive to nearly every kind of cyber threat and risk. It is these compounded risks of cyber threats that create challenges for institutional CIOs.
The OculusIT EYE i.e., our 24×7 Security Operations Center (SOC) services can help your institution's CIO to ensure the best security of the institution's cyber environment. The cyber experts of OculusIT will detect the cyber threats, risks, and vulnerabilities in real-time and will also help your CIOs to beat the security challenge. The best part? Our SOCaaS costs significantly less than maintaining an on-premise Security Operations Center, and it is monitored around-the-clock by those who specialize in higher ed security.
IT Budget Restrictions
Shrinking budgets. Limited staff. The increasing costs of operation. We know your team is facing it all. Plus, factor in the high staff turnover rate, lack of training, and limited upgradation of the IT infrastructure due to the shortage of IT funds. Maintaining a well-trained internal IT team is enough to stress out any CIO.
With OculusIT Staff Augmentation Services, your institution's CIOs can seamlessly fill core and business-critical positions with minimal budgets. In addition to this, the services will provide the most unique professionals to enhance the efficiency of your existing IT team, and even empower your on-campus IT team to focus on priority projects without breaking your bottom line.
Lack of Adherence to Compliances
Adherence to compliances has become essential to all higher education institutions. And the latest GLBA regulations now require higher education to have a dedicated Chief Information Security Officer (CISO). However, hiring a qualified CISO at an affordable salary has proven challenging for many colleges and universities. Trends show that CISO salaries rose by 15% in 2022 — a trend that is forecasted to continue throughout 2023 as institutions seek to staff CISO roles before the June deadline.
OculusIT is proud to offer higher ed institutions subscription-based virtual Chief Information Security Officer services (vCISO) at affordable rates to help your organization meet cybersecurity needs and compliance without breaking the budget. This shared services model gives you the coverage you need from a seasoned higher ed specialist.
Less Data-Driven Decisions
Data-driven decision-making outperforms guesswork. Siloed data across campus can have a negative impact on student enrollment and retention, academic program effectiveness, faculty productivity, and more. CIOs are expected to provide data-driven insights to support decision making for their institution. However, they need to ensure they have the necessary tools and processes in place to not just collect these insights, but also analyze and report on the data effectively.
OculusIT offers a variety of support services to help your team identify data trends and optimize decision making processes. With our Managed ERP services, you can maintain and sort the academic history and records of students and even interact with the other systems of various departments to get the most reliable and best decision. Your team can benefit from the professional ERP experts who will help in easily compiling and analyzing of institution's data.
If you are a CIO and your institutional challenges are keeping you up at night, we should talk. OculusIT is a global, all-inclusive managed IT, security, and cloud services company exclusively focused on serving the education industry. Get in touch with our higher education IT professionals today.