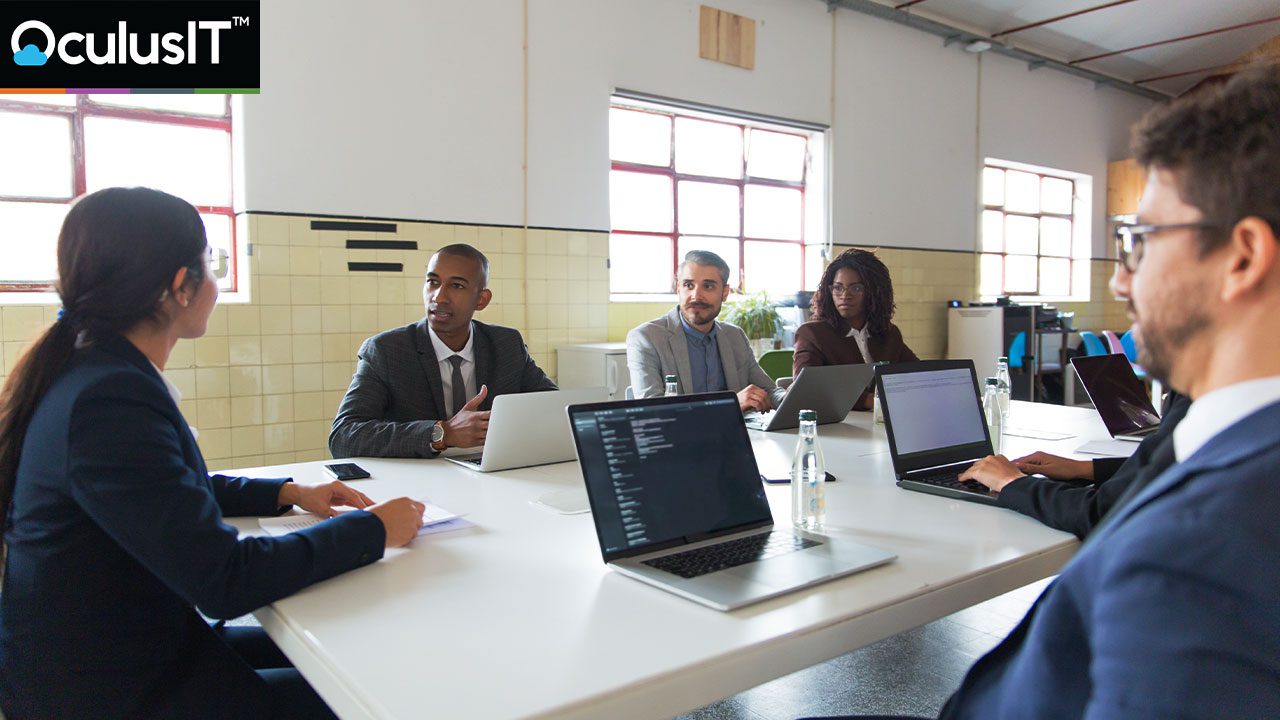 Are You Asking the Right Questions? IT Considerations for Higher Ed Presidents
May 17, 2023
College and University Presidents have a cabinet and a Chief Information Officer for a reason; but delegating responsibility doesn't mean abandoning your IT strategy or assuming all is under control. College Presidents need to view investments in information technology (IT) as equally important to their institution's long-term success as academics and finance.
Are you confident that your current strategy is poised to deliver on the outcomes you need for success?
It's time to start asking the right questions to ensure your institution's IT initiatives align with your overall mission. Why?:
---
1. Your Institution's Reputation – and Future – are on the Line
At the risk of stating the obvious, your institution can't survive without information technology. Advancement can't accept donations. Students can't register for classes. Finance can't issue bills or reconcile payments. Payroll won't run. We could go on and on.
The threats to your institution's reputation are real: professional hackers operating as well-organized teams are targeting higher ed, and they show no sign of stopping. From the recently publicized attacks at Gaston College, Bluefield University, and Wichita State to the closure of Lincoln College in 2022, ransomware is making headlines.
From a regulatory perspective, the GLBA compliance deadline looms in early June, and noncompliant institutions risk hefty fines and the loss of federal funding.
Internally, students, faculty- and you- expect online access everywhere, all the time. Outages create perceptions of the institution's operations that can be difficult to overcome.
Just as your campus now extends into the Cloud, so must your security practices. What measures are your teams taking today to protect your data and operations, and help your school avoid becoming the next negative headline?
2. Falling for the Maintenance Trap
Information Technology on campus is like air: no one thinks about it until it isn't there. The pandemic pushed the boundaries of teaching and learning, creating a new normal where streamed lectures, online office hours, and 24/7 tech support are table stakes. Our social climate means immediate notifications to mobile devices are critical for campus and student safety, and ERP systems must handle more data than ever while also integrating with countless outside systems.
At the same time, costs are rising, and staff are asked to do more with less in the face of an uncertain economy, making it easy to focus on simply "keeping the lights on." But in a world with Artificial Intelligence capabilities (ChatGPT) and cutting-edge educational experiences via augmented and virtual reality, how long can you merely maintain before you fall too far behind? Are you making the right investments now to support growth and your institution's future?
3. Private Sector Competition
The competitive landscape for higher education applies not only to prospective students, but to employees as well. Even with tech layoffs making recent headlines, the demand for skilled IT talent remains incredibly strong. Experis' Q2 Net Employment Outlook reports that 50% of companies globally plan to hire for IT roles in the coming months, with cybersecurity positions leading the demand. The shift to remote work driven by the pandemic has corporate recruiters looking for talent well outside of their urban headquarters, giving employees financial and flexible work options not traditionally seen in higher education. Furthermore, colleges and universities located in rural areas will continue to fight to attract staff from limited talent pools while those located in metropolitan areas must compete with the private sector on compensation at the risk of their bottom lines. How will you continue to attract and retain talent to support your strategic goals while being good stewards of the institution's funds?
Asking the right questions when it comes to your institution's IT strategy is only the beginning. While you may not have answers immediately, we have the experts to help guide your success.
As President, you are laser-focused on delivering the best education and experiences possible for your students in an environment that empowers your faculty and staff. But with the IT limitations higher education is experiencing, your internal teams need additional support. From daily infrastructure maintenance to fortifying your network with our managed services (security, applications and infrastructure) to outsourcing vacant IT roles, OculusIT has the industry's most affordable solutions to support your institution's unique needs.
Contact us to learn how OculusIT can help you worry less about your institution's IT and security challenges and focus more on delivering exceptional educational outcomes.