Ensure
optimal database performance

with Database Management Services from OculusIT

Database experts at OculusIT simplify the complexities of storing, modifying and analyzing databases and enable users to drive performance. Institutions can focus on their core academic goals while we manage their data environment./span>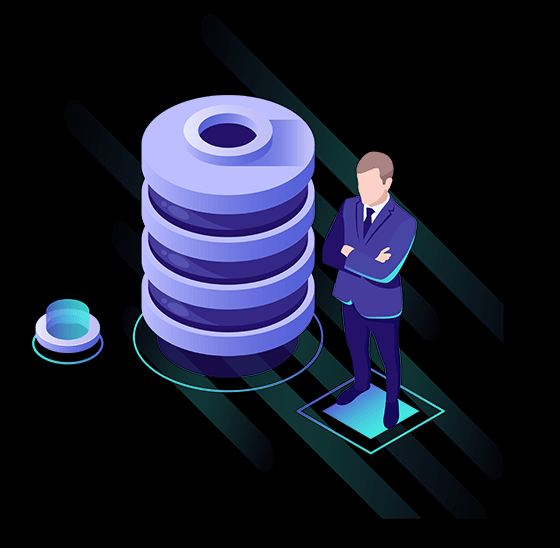 Database Management Solutions from OculusIT support the following platforms:
We help higher education institutes maximize their investments in Oracle® via quick, detailed insights and automation. We offer database development, management performance monitoring, replication and change management for Oracle®.
We help simplify SQL Server management through focused analysis, monitoring and backups. We offer performance monitoring, insights, database management, data replication, backup and recovery for SQL Server®.
Our solutions help drive performance in IBM DB2 databases by optimized administration, management and maintenance. We help campuses troubleshoot all production issues and save time in implementing new applications.
We offer effective automation and data collaboration for Salesforce®, which lets campuses serve their students via actionable data available 24×7. We have extensive experience in helping campuses tailor their business requirements as part of SFDC implementation.
We help save time while implementing new applications and troubleshooting issues with excellent MySQL®database management. We take care of the campus environment, from development and diagnostics to reporting.
We enable institutions to leverage the cloud and quickly deploy, monitor and manage their database with our solutions for SQL Azure®. Our experts help campuses attain maximum ROI on their SQL Azure® investments.
We help campuses fast track their processes by leveraging data stored in MongoDB® via provisioning, maintenance and reporting. We help higher ed institutions simplify their data access mechanisms with consolidation and standardization processes.
We enable institutions to leverage the power of their data with streamlined database management for Hadoop®. Our solutions help campuses maximize the database performance and empower their students and staff.
Our affordable and intelligent solutions for EnterpriseDB® help campuses experience near-zero downtime for their databases by simplifying the approach to database management.
We help institutions gain faster insights from our in-depth data preparation and easy reporting for Cassandra®. Our experts simplify data provisioning, preparation and access with streamlined development and administration.
We help campuses take actionable decisions with insights that run at pace with their requirements. We provide in-depth data preparation and simplified reporting services for MariaDB®.
Google Analytics is our go-to tool to gain insights through web traffic analytics. We help campuses simplify their data access mechanisms with consolidation and standardization processes.
We help improve productivity with our best-in-class database management solutions for Teradata®. Our experts help educational institutions throughout their Teradata® journey, from query to automation.