OculusITTM OneStop

Student Services Support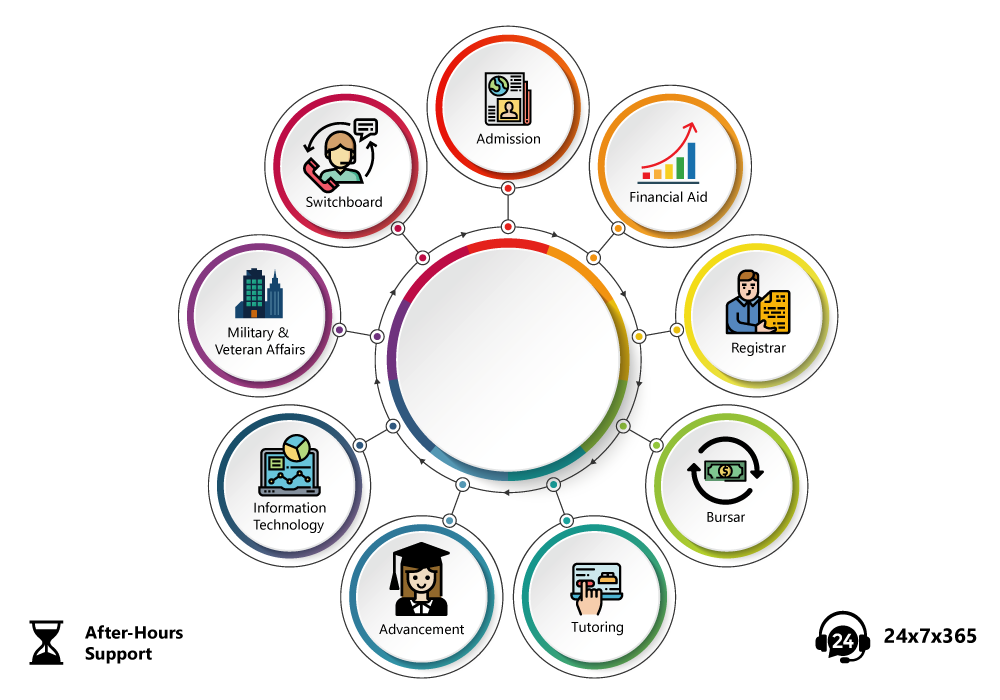 Delivering 90% student satisfaction rates
Providing personalized online self-help tools and apps
Allows staff to focus on more complex tasks
Increasing student engagement while reducing costs
24×7 Student Services Support for Higher Education
We Help Enhance Student Experience While Reducing Costs and Expanding Access to Students
Today's students are more complex, more diverse, and have higher expectations than ever before. They want 24×7 support personalized to their needs. To meet these evolving demands, we enable a more efficient and cost-effective 24×7 Virtual OneStop Student Services model. This model includes a complete suite of student services and solutions that minimize the support barriers for students, resulting in higher student satisfaction rates (>90%) and improves success outcomes. At the same time, this new model streamlines business processes, reduces costs, and improves operational efficiency. The staff will be able to focus on more complex/high-value tasks.
As per OculusIT's research, 67% of the institutional leaders stated that improving student support and increasing student engagement are the key challenges for remote instruction. The Virtual OneStop enables students to get their admissions, registration, financial aid, student accounts, and other enrollment management questions addressed 24×7 via phone, live chat, chatbot, web, email, and SMS/text. This essential experience is capable of:
Serving students with a highly personalized experience
Operating more efficiently while dramatically expanding access to 24×7 student support
Resolving 90% of all student services requests in one interaction
Admissions & Enrollment
We ensure sustainable improvement in service levels and enrollment rates with our highly specialized, AI-powered admissions and enrollment service desk services.
Student Accounts
OculusIT empowers institutions to help students manage all their accounts-related information without struggling with complex questions/details. The requests are not limited to simply checking the tuition fee and payment plans or getting information on refunds and tax and more offerings.
Financial Aid
OculusIT's AI-enabled financial aid solutions, starting with simple information on the application process and deadlines to more complex inquiries such as eligibility, documentation, and final awards, are addressed within seconds.
IT Services
We help higher education institutions scale gaps in service levels by providing round-the-clock, hi-tech ERP, SIS, LMS support to cater to the students, faculty, and staff's unique needs.